L S Lowry Mrs Swindells Picture
Hand signed limited edition print by artist L S Lowry entitled Mrs Swindells Picture. This print was from an edition of 850 and is signed by the artists hand.  Supplied professionally framed and conservation mounted.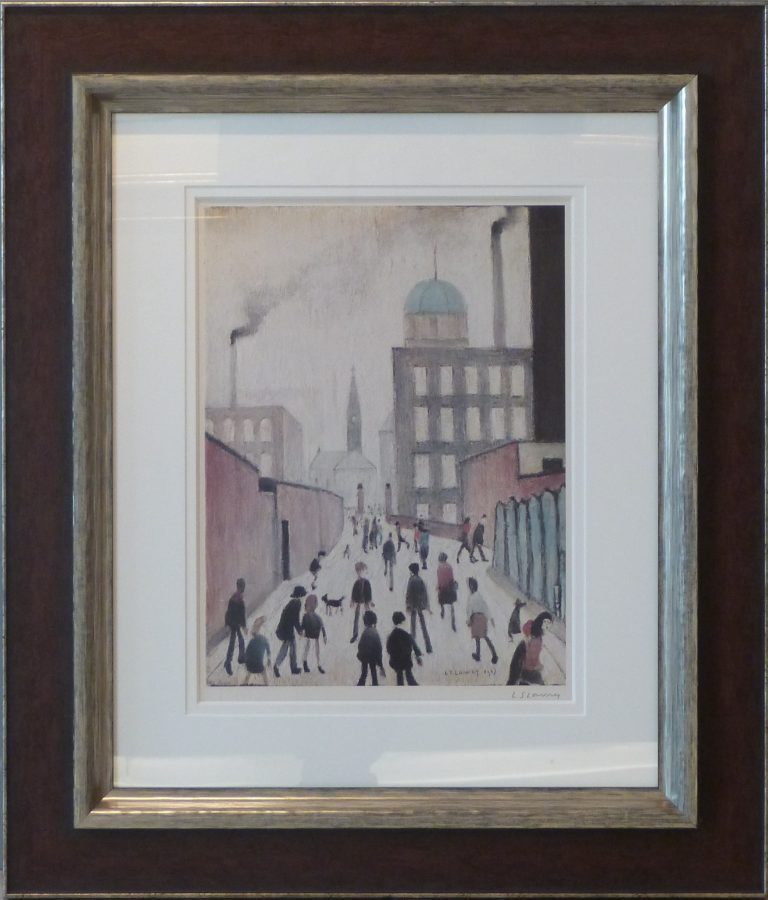 Mrs Swindells was Lowry's housekeeper and he painted the original oil painting from which this limited edition print was produced as a gift for her. Fine Art Trade Guild stamped and in wonderful condition.